April D. Loomis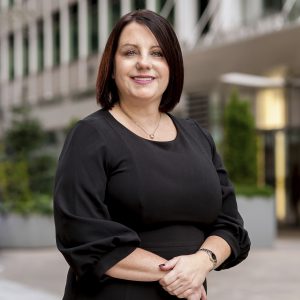 EDUCATION
BA in Law/Justice, Glassboro State College
PROFESSIONAL ACCOMPLISHMENTS
April Loomis joins the WCRE team as a Senior Sales Associate, bringing more than 25 years of professional experience with several major local corporations. April's background includes residential real estate sales, contract negotiations, and contract and policy writing. She will leverage her business expertise with her commercial sales and leasing clients.
WCRE clients will value April's legal knowledge, connections with developers, and her expertise in prospecting, building relationships, and her overall approach to business. April will focus primarily on the South Jersey market and help the firm further its success.
EXPERIENCE
Lockheed Martin, Manager of Contracts
8/2005-8/2013
Comcast Corporation, Contracts & Compliance Manager
8/13-8/16
Residential Realtor, 11/2012- Present
AFFILIATIONS
Member of National Contract Management Association
Member of the Gloucester County Board of Realtors
Member Witches of East Greenwich Charity Organization
Vice President of the Villages of Whiskey Mill Homeowners Assoc.
New Jersey State Bar certified Paralegal
NJ Licensed Real Estate Agent since 2012.
CONTACT DETAILS
P 856 857 6300
D 856 857 6308
M 609 226 0940
F 856 283 3950
april.loomis@wolfcre.com