Anthony V. Mannino, Esq.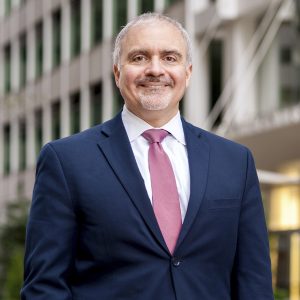 EDUCATION
BBA | Accounting
Temple University
JD | Juris Doctor
Temple University
PROFESSIONAL ACCOMPLISHMENTS
October 2015-Present
Tony is presently a Senior Consultant to WCRE | CORFAC International, providing strategic advice on company growth and relationships in southeastern Pennsylvania. Tony joined WCRE in October 2015 as Vice President of Corporate Strategies, and served as WCRE's Chief Operating Officer from May 2017 to December 2018.
With more than twenty years' experience in the legal and political arenas, he brings a unique, multidisciplinary perspective and deep understanding of the issues and people key to the real estate landscape in the region. He has been actively involved in many civic institutions in Philadelphia, from community associations to advocacy non-profits, and has built trusted relationships with government and private sector leaders in both Harrisburg and Philadelphia.
2008 – 2015
Chief of Staff | Pennsylvania State Senator Larry Farnese (Philadelphia PA)
2006 – 2008
Chief of Staff | Pennsylvania State Representative Bryan Lentz (Swarthmore PA)
As a legislative chief of staff, Tony successfully established offices and assembled staffing teams for members of the Pennsylvania General Assembly in both Delaware County and Philadelphia. He helped shape and execute legislative policy, communications, and community outreach, while working closely with business leaders, community stakeholders, and government officials.
2005 – 2006
Attorney | Hamburg & Golden P.C.
1999 – 2005
Attorney | White and Williams LLP
1996 – 1999
Attorney | Kent & McBride P.C.
Prior to his public service, Tony was an attorney in the private sector for more than a decade. His practice involved commercial litigation and property subrogation matters in multiple jurisdictions for results-oriented institutional clients.
AFFILIATIONS
Pennsylvania Licensure for Real Estate Practice
Licensed Attorney, Pennsylvania and New Jersey
Board Member, Philadelphia Regional Port Authority
Board Member, Preservation Alliance for Greater Philadelphia
DVRPC Goods Movement Task Force
Advisory Board, On Track North America
Greater Philadelphia Energy Action Team (2014-2015)
Board Designee, PA Public School Employees Retirement System (2011-2015)
Board Designee, Historical Society of Pennsylvania (2011-2015)
Commissioner Alternate, Delaware River Port Authority (2010-2011)
CONTACT DETAILS
P 856 857 6300
D 215 799 6140
F 856 283 3950
M 215 470 6084