Christopher R. Henderson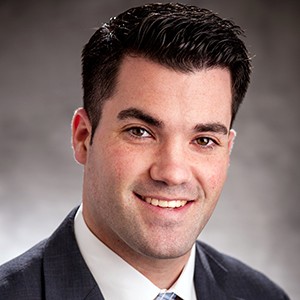 EDUCATION
BS | Marketing; International studies
Rowan University
PROFESSIONAL ACCOMPLISHMENTS
March 2014
Chris joins Wolf Commercial Real Estate as an associate, bringing a unique aptitude and skill set to the team. The leadership skills, collaborative approach, entrepreneurship, and boundless work ethic that served him well during his previous careers in professional baseball and marketing and client service will apply very effectively to the commercial real estate profession.
April 2013 – March 2014
Chris served successfully at Woodcrest Country Club in a variety of client services roles, including leading event sales and hospitality management. He also contributed to marketing, social media, and other relationship-building efforts.
June 2009 – March 2013
Chris played professional baseball with the Los Angeles Dodgers organization for five seasons. He was drafted during his junior year of college, and admirably completed his degree in marketing while competing at the highest level of professional sports.
Chris was an outstanding student athlete at George Mason University, becoming the first player in school history to be named First Team All-American, and leading his baseball team to only its third ever NCAA regional appearance.
During his baseball career Chris also devoted time and energy to training and educating younger athletes as owner and operator of the Prospect Baseball Academy. In this role he trained more than 200 baseball players and gained valuable experience in founding and managing a successful business.
AREAS OF EXPERTISE
As a young professional Chris has been honing his marketing and management capabilities, and developing a wide network of business relationships. At WCRE Chris will maintain a strong client focus by serving client needs and developing productive relationships with client representatives.
AFFILIATIONS
New Jersey Licensure for real estate practices
Member, National Association of Realtors
CONTACT DETAILS
P 856 857 6337
F 856 283 3950
M 856 905 9245