Regional Commercial Real Estate Trends
---
Even the best-performing and most well-located U.S. malls and shopping centers are beginning to feel the pinch of flat-lining rent growth and a vacancy uptick as e-commerce continues to take market share from brick-and-mortar retailers, and the retail sector enters the late stages of the real estate cycle. Despite a relatively strong finish for retailers […]
Read More....
---
Rising interest rates remain the top concern for commercial real estate executives this year, with 80 percent of respondents in a sentiment survey by a Chicago law firm expecting law firm expecting multiple rate increases amid clear expectations that the anticipated increases would begin to weigh on commercial property markets in 2018. For the second […]
Read More....
---
The nation's 25 largest banks, which collectively control more than $11 trillion in assets, reduced their exposure to commercial real estate loans across the board last month, reflecting an ongoing change in the CRE finance markets, and a softening in loan demand. The amounts on the largest banks' books for construction and development, multifamily and […]
Read More....
---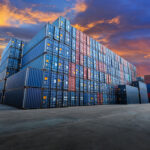 There was a special focus on how port-related issues are driving real estate development at last week's Bisnow National Industrial and Logistics Summit Northeast held in New York. Bisnow's Miriam Hall did a great report on the experts' view of commercial real estate market trends. Beyond the supply and demand of the current market, there […]
Read More....
---
Healthy economic growth combined with steady demand and favorable interest rates provided a backdrop for continued growth in CRE pricing through the final quarter and the full year of 2017, according to the latest release of CoStar Commercial Repeat Sale Indices (CCRSI) data. The equal-weighted U.S. Composite Index extended its streak of stronger growth with […]
Read More....
---
The U.S. office market continued to benefit from strong fundamentals going into 2018, despite continued deceleration in net absorption, occupancy, and rental rate growth. With robust corporate profits and continued office-use job growth, that trend is expected to hold through the year as the recently approved tax cuts and expected gradual increases in interest rates […]
Read More....
---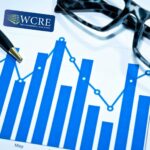 Somewhat lost in the wave of store closure announcements last year was news that another major user of retail space abandoned a record amount of square footage. U.S. banks accelerated their pace of branch consolidation last year, closing a net of 2,069 locations, an 18 percent increase over the net number closed in 2016. The […]
Read More....
---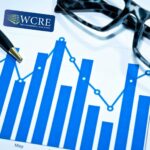 With a large increase in the amount of office construction nationwide and continued building of warehouse, distribution facilities, and multi-family housing, the outlook for commercial development hasn't been this strong in years. However, the increased building activity is exacerbating the already-keen competition for skilled construction workers in the commercial real estate market – including Philly […]
Read More....
---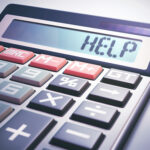 New Jersey Property Tax Appeal Reminder – During the next several weeks, New Jersey real property taxpayers will receive their annual (property tax) green postcards indicating 2018 assessments. The period to file a challenge to a 2018 assessment runs from February 1 to April 1, 2018. The April 1 deadline may, however, be adjusted to […]
Read More....
---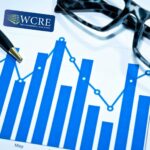 The top 1,000 corporate, government and institutional occupiers in the U.S. hold leases worth an aggregated rent value of more than $135 billion, encompassing just over 8.4 billion square feet of office, industrial, and flex space across about 115,500 properties, according to a recent analysis of CoStar Group tenant data. The study ranks occupiers by […]
Read More....
---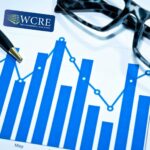 The national retail vacancy rate ticked up 10 basis points for the second consecutive quarter to reach 5.2% in the third quarter of 2017 as retail leasing and net absorption slowed despite continuing improvement in the broader economy and growing consumer spending power, according to CoStar analysts. The slower leasing performance in the third quarter […]
Read More....
---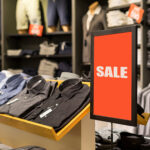 After being one of the few retail bright spots for several years coming out of the great recession, off-price department stores — such as Macy's Backstage and Nordstrom Rack — appear to be reassessing their business models and making changes to their location strategies following several quarters of declining sales. In an article written by […]
Read More....
---